PHILOSOPHY

Philosophy, in its original meaning, is the love of wisdom and the quest to understand the underlying principles of life. In this sense, we are all philosophers. We all have questions and we all have the intuition that there are answers to be found.

Every civilization has passed on to us its knowledge and experience of the essential laws of life. A systematic and comparative study of this vast heritage enables us to discover the universal and timeless ideas that have formed characters, shaped visions of the future and helped men and women to meet the challenges of their time.

As a School of Philosophy in the Classical Tradition, we offer a wide-ranging programme of studies designed to provide a holistic education - an education that does not just impart knowledge but also awakens and develops our other human faculties such as love, compassion, imagination, intuition, will power, perseverance, and any others that can help us to overcome our individual and collective problems.

A philosophical education may not lead to the quick, verifiable and measurable products we are so accustomed to expect. But it can produce a profound transformation within the individual, and therein lies its value.
Today New Acropolis is present in over 60 countries.
The figures below are taken from our 2020 yearbook.
To view the 2020 yearbook in full, please see here
38,124
Participants in our courses
1,158,415
Beneficiaries & Partners
10,456
Volunteering activities throughout the year
739,467
Books in our libraries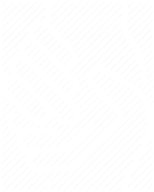 FRATERNITY
To promote an ideal of international fraternity, based on respect for human dignity, beyond racial, sexual, cultural, religious, social or other differences. KNOWLEDGE
To encourage the love of wisdom through the comparative study of philosophies, religions, sciences and arts, in order to promote the knowledge of the human being, the laws of Nature and the Universe.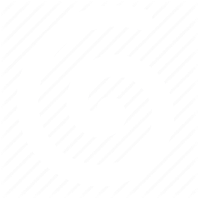 DEVELOPMENT
To develop the best of the human potential, by promoting the realization of the human being as an individual and his or her integration as an active and conscious part of society and nature, in order to improve the world.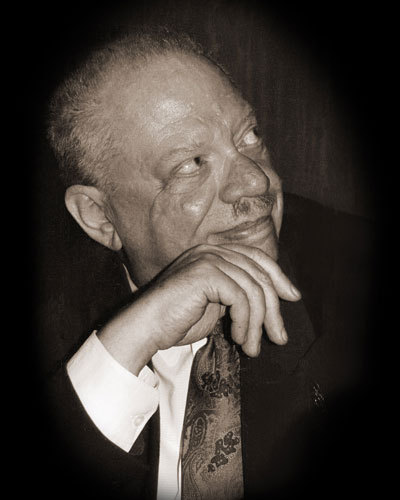 FOUNDER
Jorge Angel Livraga Rizzi
The many facets of Jorge Angel Livraga Rizzi can be seen reflected in his life's work: the International Organisation New Acropolis, which is present today in over 60 countries.
His approach consisted in proposing a revival of the idea of a School of Philosophy in the classical tradition and reintroducing the Socratic method as the human being's search for wisdom and knowledge. In antiquity, these schools - such as Plato's Academy, Aristotle's Lyceum or the Neoplatonic School of Alexandria - helped to inject new vitality and to give new direction to the societies of their times. This need for renewal re-emerged in the middle of the 20th century, with deep roots in the classical tradition and a forward looking vision towards the 3rd millennium.
"Today we emphasise financial, economic or technological support and development.
But what is needed is the development of the human factor – the unique potential that lies within each individual. Our problems are not due to technological failures, but to our human imperfections."

- Jorge A. Livraga Rizzi, Founder of New Acropolis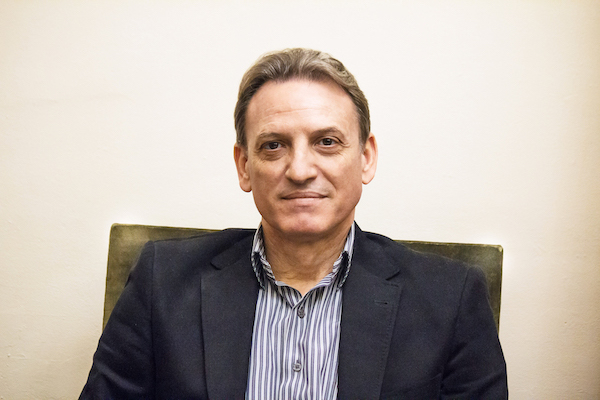 CURRENT INTERNATIONAL PRESIDENT
Carlos Adelantado Puchal
Carlos Adelantado was born in Castellón (Spain) on January 1, 1964.
At the age of 19, while studying philosophy at university, he began attending classes at the New Acropolis School of Philosophy in Castellón and supporting its many activities. He was later appointed director of the school where, over a period of 23 years, he developed a number of cultural and social volunteering projects under the umbrella of the Castalia Cultural Centre. He was also coordinator of the various New Acropolis centres in the Levante area of Spain. At the same time, he continued to study and teach philosophy and was awarded the degree of "Specialist in Eastern and Western Philosophy" by the International Organization New Acropolis based in Brussels.
He has been teaching different subjects in the curriculum of the New Acropolis School of Philosophy for more than 30 years, as well as giving lectures and participating in academic conferences. His approach has always emphasized the need to put philosophy into practice and apply it in addressing the problems of today's world.
In 2013 he moved to Madrid to take over the management of the head office of New Acropolis in Spain and carry out a number of management responsibilities at a national level. In Madrid, he has promoted activities to make the rich historical and artistic heritage of the city known to a wider public, along with other projects for the promotion of culture.
In 2017 he was appointed Deputy International President of the IONA and in 2020 he took up his current post as International President.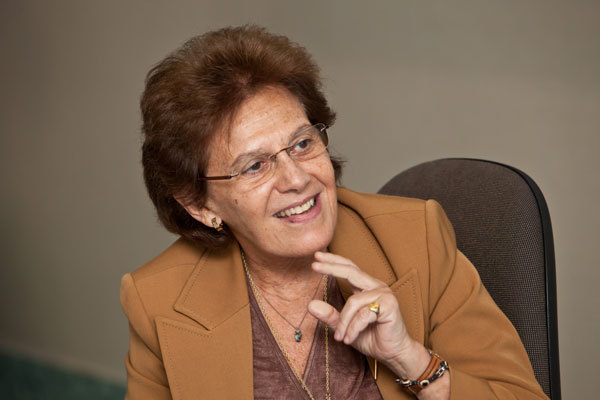 HONORARY PRESIDENT
Delia Steinberg Guzmán
As the current honorary president and previously as International president of the International Organisation New Acropolis, Delia Steinberg Guzmån has continued and developed the legacy of its founder Jorge Angel Livraga (1931-1991).
Combining her musical background as a former concert pianist with an eclectic range of university studies in humanities and sciences, she has consistently focused her energies on the cultivation of philosophy as a way of life. Guided by the idea that the best form of teaching is by example, she has concentrated on passing on her practical understanding of philosophy in the classical tradition through classes and lectures and through her humorous writings. Her most recent works in the field of practical philosophy are The Everyday Hero and Philosophy for Living.
Although she left behind her musical career to devote herself to philosophy, she has continued to promote the musical arts as a part of the cultural offering of New Acropolis, founding the Tristan Institute for Music and Arts Education, and the Delia Steinberg International Piano Competition, which is aimed at fostering young musical talent.
In reality, she has always seen a close link between music and philosophy, for as the Roman philosopher Plotinus famously wrote: "Philosophy is a music made by the soul in the silent dimension of the invisible."

Our school in the UK was first established in 1974 and we have been in Islington since 1997. We hold classes and talks here on a regular basis, we have a philosophical library available for members and we also have our Melissa Garden Bee Sanctuary with two hives at the rear of the school.
We openly welcome visitors, just let us know in advance of when you are planning to visit so that we can ensure someone is availiable to welcome and show you around.